Not Going to Connections? Experience It By Following Us!
ServiceMonster is excited to announce that we'll be covering Connections–live. We'll be shooting live video of Connections highlights, as well as doing interviews with key industry players.
The Connections Convention and Trade Show, which is one of the carpet and flooring industry's premier events, will take place in Las Vegas, Nev. from Sept. 7-10.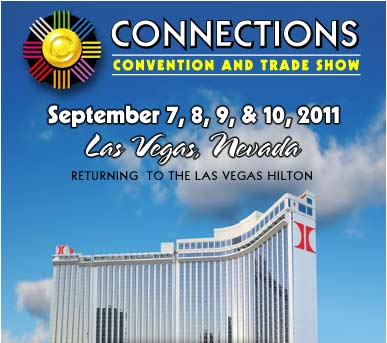 ServiceMonster knows that many cleaning professionals wanted to go to Connections this year, but just didn't have the time. We see our coverage as a chance for you to experience Connections from the comfort of your own homes, as well as an opportunity to document one of the best conventions around.
ServiceMonster will make their Connections coverage available on the Carpet Cleaning Home Page. Visitors will be able to see a live Twitter feed of ServiceMonster's coverage on the home page, which will include links to ServiceMonster's Connections videos.
The Connections Convention and Trade Show will take place at the Las Vegas Hilton. Their educational events will include demonstrations, seminars, break-out sessions and more.
Demonstrations will include a huge flood house demonstration, a live rug cleaning plant, hard surface floor cleaning and maintenance live, containment and other hands-on events. Seminars include sessions on branding, environmentally-friendly cleaning, up-selling, Internet marketing and public relations.
In addition, Connections will feature impressive speakers, such as Steve Toburen, Jeff Cross and Tracy Repchuk.
The Connections Trade Show will feature a number of exhibitors–including, for the seventh year in a row, ServiceMonster.
"We think this year's Connections will have the most vital industry events yet," ServiceMonster CEO Joe Kowalski said. "We're really pleased to be able to share these with professionals both at the conference and off-site."